---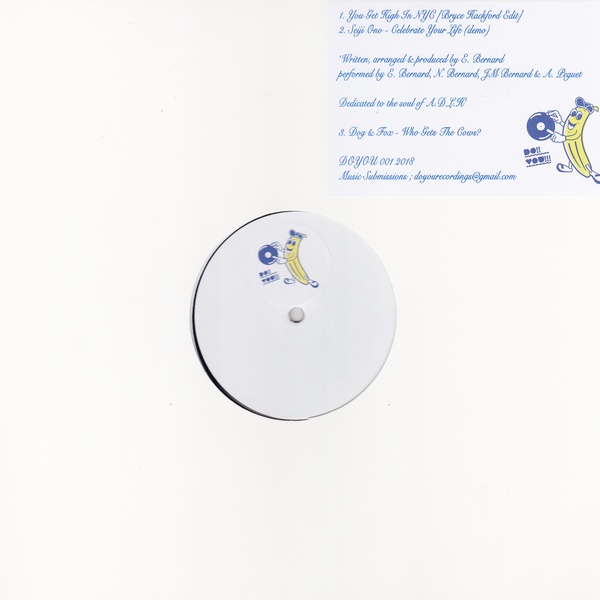 V/A - DOYOURECORDS001
---
3 tracks reflecting the past, present and future spectrum of the DO!!YOU!!! NTS radio show.

Featuring:
Dog & Fox - Who Gets The Cows for a futuristic philosophy banger.
Bryce Hackford - You Get High In NYC as the essential disco cut.
Seiji Ono - Celebrate Your Life; the damn fine live jam you never knew you needed!
Format: 12-inch Vinyl 
Label: DO YOU RECORDS
Catalog: DOYOURECORDS001
Released: 2018
Genre: House / Disco / Funk