---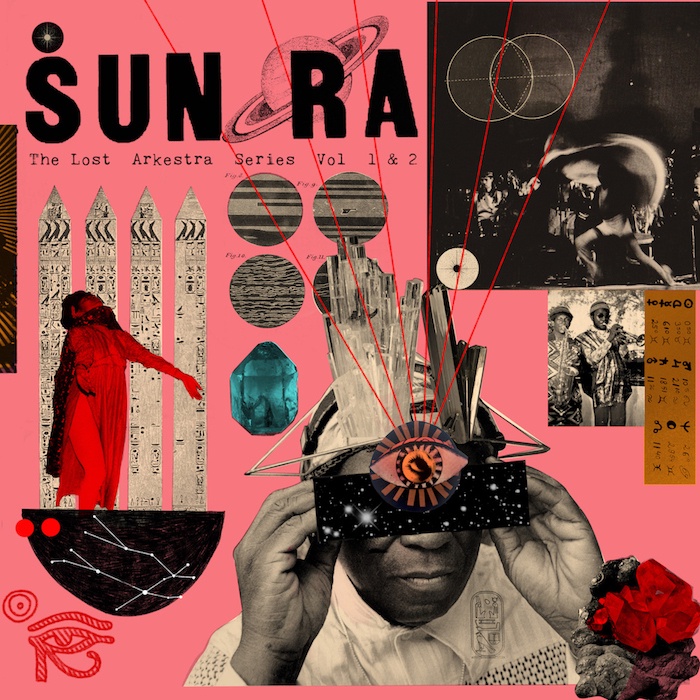 Sun Ra and his Myth Science Solar Arkestra - Lost Ark Series Vol. 1 & 2
---
Hidden fire from the Sun Ra archives. A double 10-inch set featuring Arkestra recordings from the outer limits and the underground. Initially released on two seperate 10-inches back in 2010 & 2013 respectively and both quickly went on to become collectors items. Don't miss them this time around!

Volume 1 features 'Along Came Ra', was a previously unissued live track recorded in Paris in 1983. With June Tyson in full voice, the Arkestra announce Sun Ra's arrival on a sleeping planet.

The flip features two previously unreleased cuts from the legendary Disco 3000 concert tapes, a mind-blowing quartet session that releases the full power of Sun Ra's Crumar Mainman synth. Volume 2 lifts three fine selections from the ultra-deep Sub-Underground series of Saturn LPs. The transcendent ballad 'Love Is For Always' and the driving, rootsy 'The World of Africa' come from 1974's Live at Temple U; while the myth-science poetics of 'Space is The Place/We Roam The Cosmos' is beamed down to earth from the 1975 What's New set.
The Lost Arkestra Series Vol 1
SIDE A
1. Along Came Ra
SIDE B
1. The Sky Is a Sea of Darkness When There Is No Sun To Light The Way
2. We Travel The Spaceways


The Lost Arkestra Series Vol 2
SIDE A
1. Love is for Always
2. The World of Africa
SIDE B
1. Space is the Place, We Roam the Cosmos
Format: 2 x 10-inch Vinyl LP
Label: Artyard
Catalog: ARTYARD-102EP-TRIP 
Released: September 2017
Genre: Jazz