---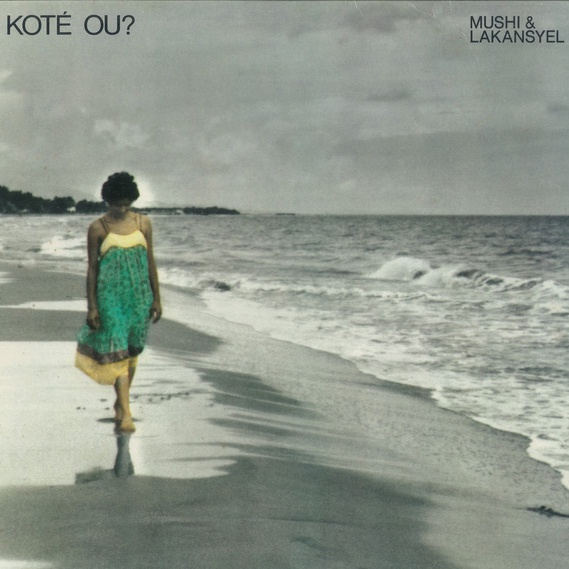 Mushi & Lakansyel - Koté Ou?
---
Reissue of a fascinating fusion album from Haiti, recorded in 1983.

As the cover suggest this LP can be described as a meditative ramble along a tropical seafront. Conceived with some of the most prominent Hatian musicians (Raoul Denis Jr, Arius Jospeh, Oswald Durand, Jacques Fatier....) and his own brother Joël, Mushy Widmaier's opus brings us to a deep spiritual wonderment where smooth jazz mingle with creole melancholy.

Remastered with Phoenix Mastering / Comes with a insert in French English and Japanese.
A1. Port Salut
A2. Sab Lan Mé
A3. Distances
B1. Kalalou
B2. Tout S'En Va
B3. Saut Mathurine
B4. Koté Ou?
Format: 12-inch Vinyl LP
Label: Granit Records
Catalog: GR003
Released: December 2017
Genre: Jazz / Fusion