---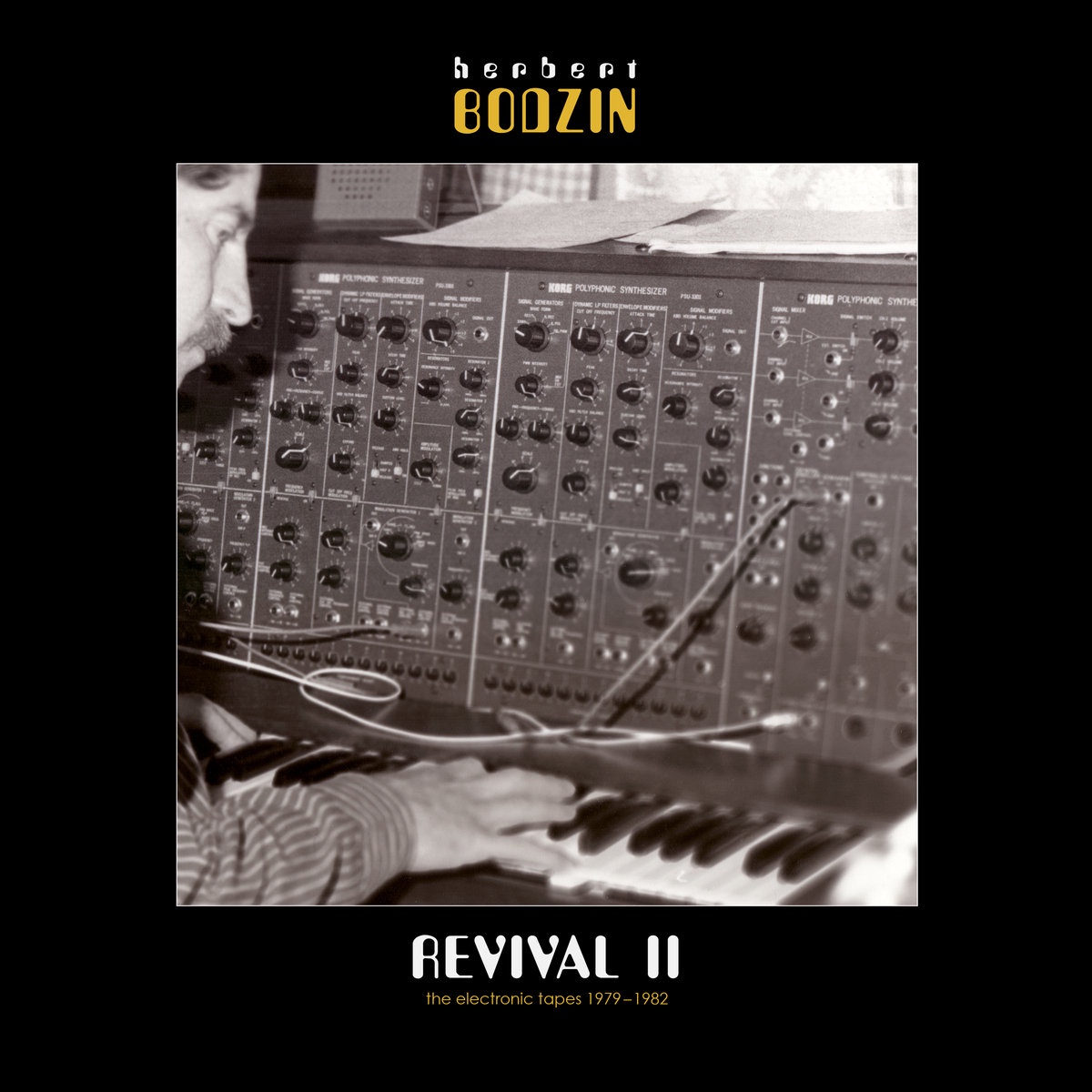 Herbert Bodzin - Revival II: The Electronic Tapes 1979-1982
---
Herbert Bodzin's "Revival II" is the next exciting vinyl highlight on The Artless Cuckoo's recenty christened imprint. 
It features completely unreleased electronic music which was recorded between 1979 and 1982. 

The recordings – originally entitled "Multi Art – Electronic Sounds" – luckily survived on a cassette tape after an arsonist set fire to Bodzin's house and burned it to the ground in September of 1986. We already told you the full story about this calamity in the notes to the first volume of "Revival": Herbert Bodzin, his wife as well as his four children were safe but an incredible array of expensive early synthesizers and studio equipment as well as nearly all of his recordings were irretrievably lost. Bodzin recalls today that he had at least 10 times more recorded material on original reels. 

Herbert Bodzin was a synth enthusiast since the early 1970s. He invested a lot of money to purchase the highest end instruments that were available on the market at that time. On "Revival II" we can hear the sounds of legendary machines like the ARP 2600, the Korg PS-3300, the Roland System-700 Modular synthesizer, the PPG Waveterm and the PPG Wave 2.2 as well as classic synths like the Roland Jupiter-8, the Polymoog and the Prophet-5. He was recording on the same equipment used by big names of the German and international avantgarde electronics scene. 
Tracklist
1. Against the Wall
2. Lifting Blue
3. Voices of the Mind
4. Red Ocean
5. Lookin' Forward (Part 1)
6. Flow Up
7. Orbital
8. Go Ahead
9. Tender Words

Format: 12-inch Vinyl LP
Label: The Artless Cuckoo
Catalog: TAC-004
Released: October 2018
Genre: Experimental / Electronic