---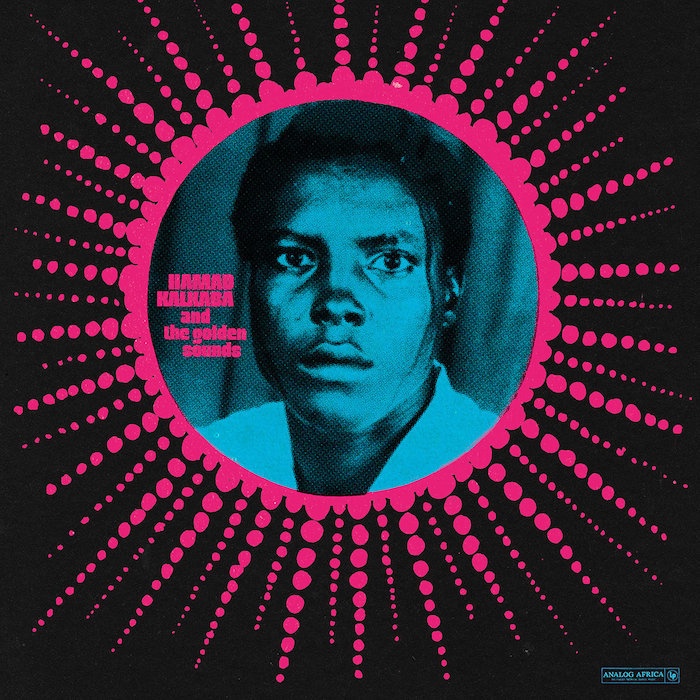 Hamad Kalkaba - Astadjam Dada Saré
---
"I remember the day clearly. I was searching for treasures in a record shop in Yaoundé, the Capital city of Cameroon, when suddenly I came across a 7-inch record with a picture of a young man wearing a traditional hat and bearing the marks of several imposing vertical scars on the side of his face, carved when he was just a boy as a reminder of his heritage in the Musgum tribe of the northern part of the country.
The record contained two songs – 'Gandjal Kessoum' and 'Touflé' – by an artist I had never heard of before named Hamad Kalkaba. Both cuts were raw classics of fuzzed-out bass, pin-sharp horns, built upon the unshakable foundation of Northern Cameroon's mightiest rhythm: the Gandjal!"

-Analog Africa founder, Samy Ben Redjeb.
Tracklist:
1. Astadjam Dada Saré 
2. Touflé  
3. Fouh Sei Allah 
4. Lamido 
5. Gandjal Kessoum 
6. Tchakoulaté 
Format: 12-inch Vinyl LP
Label: Analog Africa
Catalog: AALP 084
Released: December 2017
Genre: African