---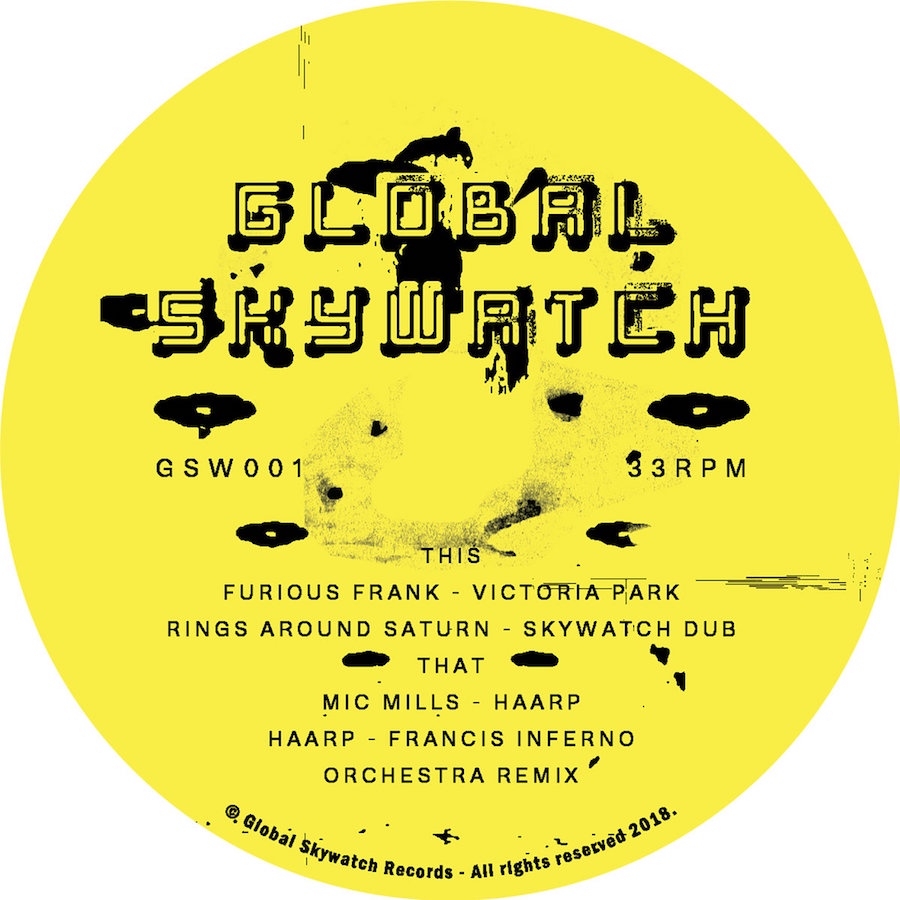 Furious Frank /Rings Around Saturn /Mic Mills /Francis Inferno Orchestra - GSW001
---
The Global Skywatch family have been discovering evidence of geoengineering on a scale never before seen and have decided to take a stand. For the foreseeable future we will be releasing audio recordings painstakingly designed to protect your mind and body from government control. We understand the risks involved in doing so. If you don't hear from us for an extended period, know we have most likely been taken, and continue fighting the good fight in our place.
May this first offering bring you peace from the madness of the modern world.
A1 - Furious Frank - Victoria Park
A2 - Rings Around Saturn - Skywatch Dub
B1 - Mic Mills - H.A.A.R.P.
B2 - Mic Mills - H.A.A.R.P. (Francis Inferno Orchestra Remix)
B side & sticker art by Silent Auction.
Format: 12-inch Vinyl
Label: Global Skywatch
Catalog: GSW001
Released: September 2018
Genre: Techno / Dub / Electronic