---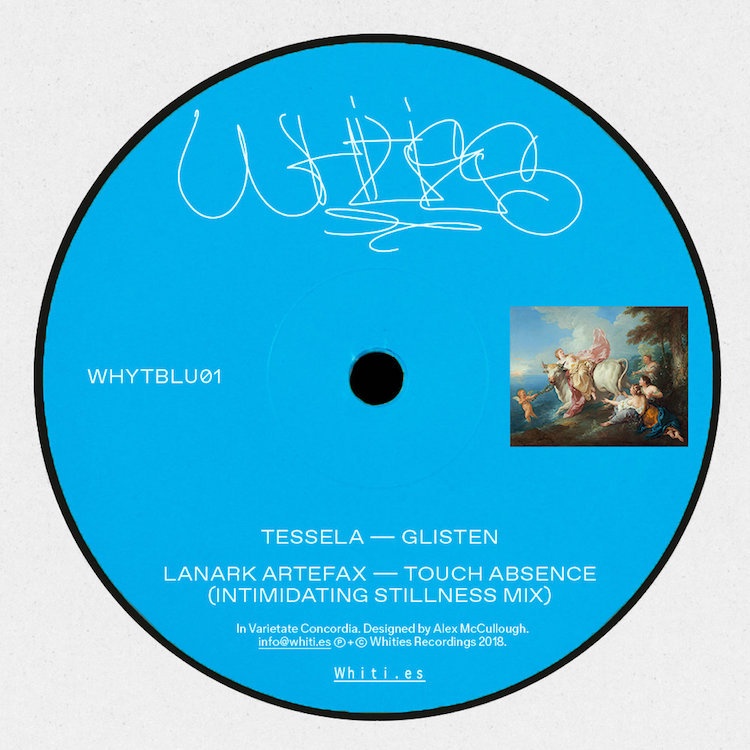 Tessela / Lanark Artefax - Blue 01
---
The Very hot,  very limited 'Blue 01' comes in the form of a split 12" release from Tessela and Lanark Artefax.
It features Tessela's 'Glisten'; a track we've loved and coveted since Joy O slipped into his essential mix in 2016. Alongside that is the 'Intimidating Stillness Mix' Of Lanark's 'Touch Absence', which we first released as a limited edition Whities dubplate back in 2016.

Remastered by Beau Thomas at Ten Eight Seven and adorned with artwork of Alex McCullough as per usual.


Format: 12-inch Vinyl 
Label: WHITIES
Catalog: WHYTBLU01
Released: March 2018
Genre: Electro / Techno